Who is it for?
Drivers / Escorts / School staff / Residential Staff and Transport Co–Ordinators who undertake the responsibility of transporting individuals to a variety of locations. (Home-School / School trips / Hospital Appointments ⁄ Social Service visits ⁄ Court appearances & School–Home).
The course looks at measures to reduce the risk of transporting young people with a variety of needs to ensure safe passage.
• Helps staff clarify and understand the role of managing and delivering the service.
• How to respond to violence and aggression in the vehicle.
• Helps service formulate policies and guidance.
• Recording and reporting procedures.
• Risk Assessment of the vehicle, passengers and responding to individuals with known behavioural patterns.
Benefits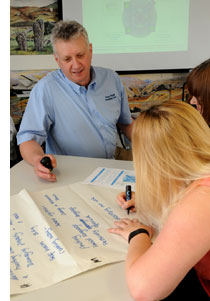 • Ensure the service is in line with Health & Safety at Work regulations 1999.
• Help Escorts and Drivers understand young persons behaviours and have measures in place to deal with it.
• Ensure staff are aware of the services policies on recording and reporting incidents including anti–bullying.
• Identify de–escalation strategies for individual young people.
• Respond calmly and rationally to anger and frustion from service users.
• Put in place risk assessments and behaviour management programmes to safeguard passengers and staff.
• Provide escorts with the necessary tools to identify seating arrangements that best fit the passengers.
• How Drivers and Escorts record passengers whilst on transport.
• Provide Co–ordinators with the necessary information to provide staff with handbooks⁄recording proformas⁄risk assessments⁄daily logs and how the service is monitoring and evaluating incidents of violence and aggression towards passengers and staff.
Course Duration
One full day or as part of a two day Team–Teach basic course.
Contacting Tony Ryall Training Ltd
Tony Ryall Training is happy to offer advice via the telephone or internet free of charge, please contact me via my mobile or email for professional advice on services and courses offered.
Mobile telephone number: 07816 546061 or email: info@tonyryalltraining.co.uk
© tonyryalltraining.co.uk 2016. All Rights Reserved.